As part of the Unified Community Platform project, your wiki will be migrated to the new platform in the next few weeks. Read more here.
The Forest Wiki
About
The Forest Wiki is the most comprehensive source of The Forest information.
We are maintaining 6,494 pages and 918 articles since November, 2013.
If you have any questions or concerns, feel free to ask anybody from the community or simply leave your comment in the wiki's discussion page or join the discord.
If you wish to make edits, read the help page beforehand.
The Forest can be purchased on PC through Steam, Humble Bundle, and GameStop.
A wiki for Sons of The Forest has been created, you can find it here
Updates
---
---
---
This is a VR only update for PC
This is a opt in beta update
Lots of fixes and additions for VR
First update in 9 months
---
Discord
Article of the Day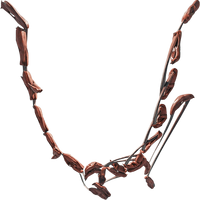 Worm
The Worm is a new
Creepy Mutant
in The Forest. It is immune to drowning, it can fly, its pieces duplicate, and it can cause havoc to your buildings. It spawns on day 40, be prepared!
News
12th of December 2019:


A sequel to The Forest has been announced! It is called "Sons of the Forest".


Sons of the Forest Reveal Trailer

 



Trailers
2017 Playstation 4
Trailer
Dec 9, 2017
2017 Playstation 4 Developer Interview
+ Gameplay Footage
Dec 10, 2017